The Challenge
In 2015, a thriving English tea room came to us with a big request. The tea room had an established brand and clientele, which had come to expect a certain level of service and British behaviors from the business. They were also not big fans of change. When new owners, purchased the business, they wanted to not only have a website they could easily and quickly update to reflect news and special events, but that would also portray the newer, more modern touch that they were bringing to the business.
The Solution
When we met to discuss the redesign of their webpage, it was extremely important that the traditional image of Brambles Tea Room was represented. We created a customized, interactive webpage for them that not only adheres to the branding of their image as a classic tea room, but also is user-friendly, age-appropriate for their demographic, easy to navigate, and has a simple backend for weekly updates about events, teas, and other products from the tea shop.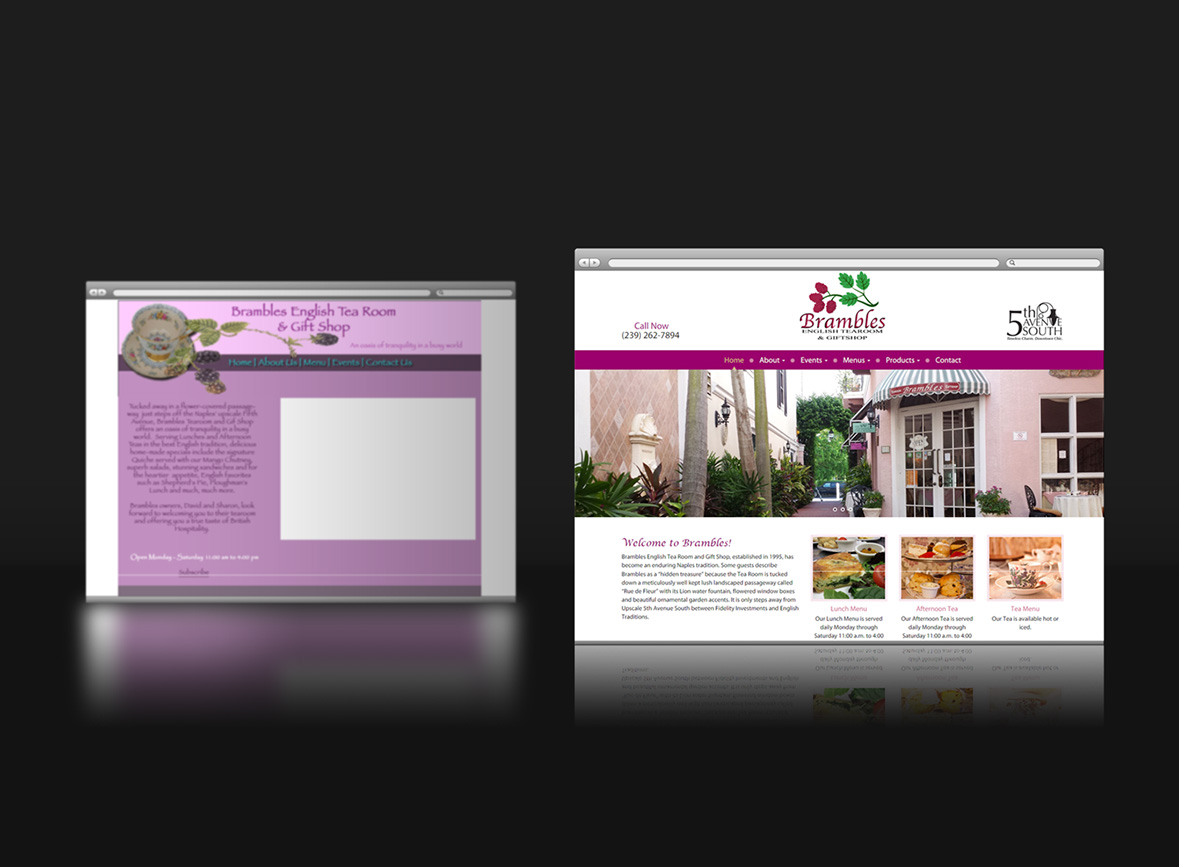 Updating a Brand Without Customer Loss
Keep Customers Informed
As the tea room consistently offers new teas, hosts special events, and the gift shop receives new uniquely crafted pieces to sell, we created a website that offers the latest information for its customer base. This way, patrons are able to learn of the most recent news of products and events, and never have to miss out on any of the fantastic offerings of the tea room.
Future-Forward with E-Commerce Capabilities
Customer demand for their wonderful products continues to increase, especially for their specialty teas. But many of their customers do not live in the area year-round or may only visit the tea room once. When we developed the website in WordPress in 2020, we made sure it was future forward to allow for a shopping cart to be added later. In 2018 after consulting them on the best fit for their needs, we completed that upgrade into the client's existing WordPress website to allow them to increase their bottom line via online sales.